Two Families, Two Homes : Only With Your Help!
This upcoming January, we'll be building two homes in the Las Cruces neighborhood of Tijuana, Mexico. Having built in this neighborhood in the past, we're intimately aware of the need several of these families have. Our goal this winter is to address the need of two of them. Get to know them below and if you're so inclined to give, please do. As has been promised for over ten years, every dollar we receive goes straight into these projects.
Meet the Lopez Miramontes Family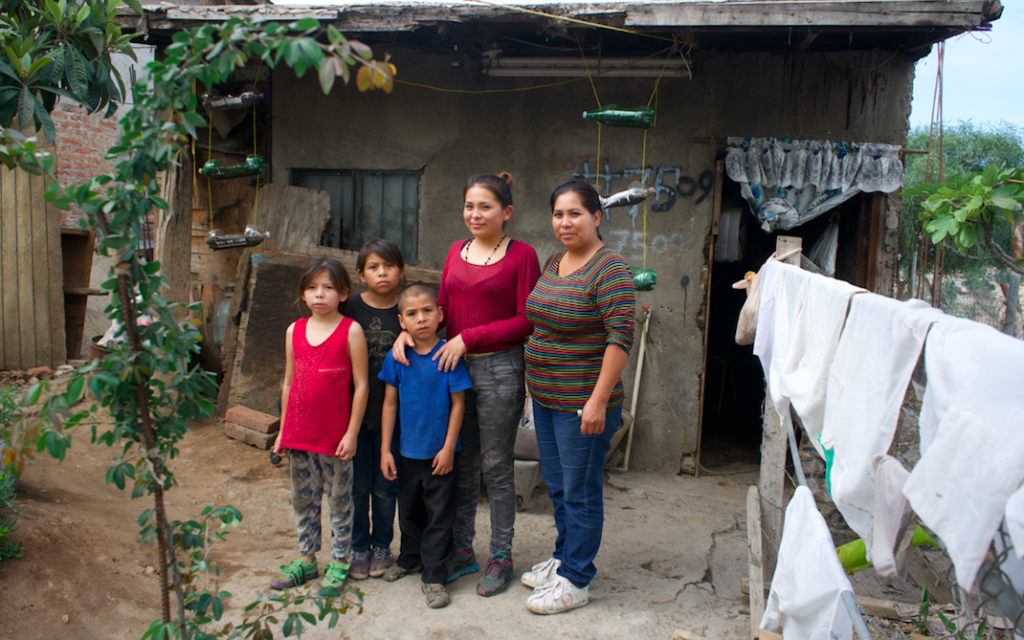 Above is one of the families we'll be building for this December. Silva Miramontes Calvillo is 32 years old and apart from raising four children volunteers at the local Community Center helping out her fellow neighbors. Her husband (not pictured, as he was out working), is Ruben Lopez. He drives taxi and one day a week provides free transportation to disabled members of his community. This sense of helping out their neighbors is what drew us to this family. Beyond the mom and dad, there are four kids this home will help protect. Maria de Jesus is 13 years old and in the equivalent of 7th grade. Alexandra is 10 years old and in the fifth grade, Esmeralda is 8 years old and in the third grade and Jonathan is 6 and in second grade.
Meet the Ontiveros Verde Family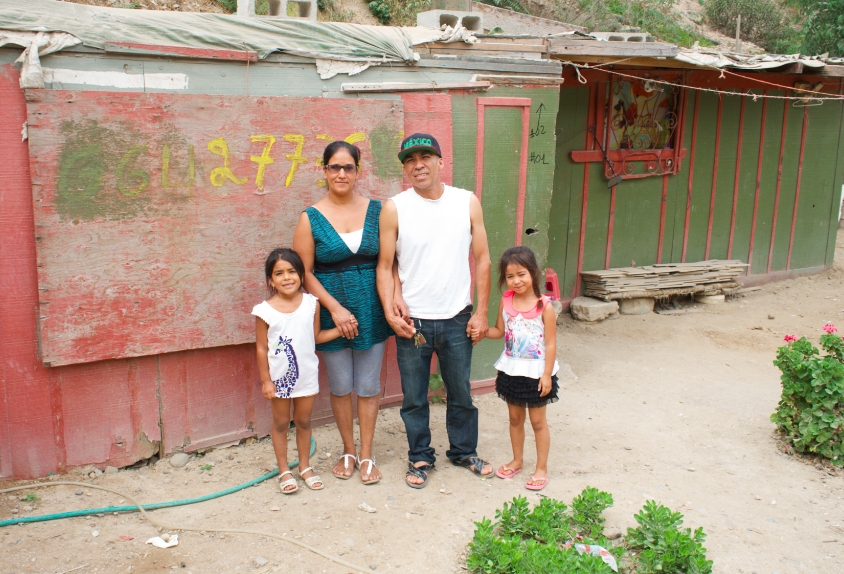 The second family we'll be building for is the Ontiveros Verde Family (pictured above). Maria Verde Araiza is 42 years old and suffers from congenital glaucoma, which despite surgery, has left her completely blind for the past 6 years. Her husband, Jorge Luis Ontiveros Estrada is 46 years old and works in construction. Although he has the skills and the work ethic to provide his family a safe home, working 6 days a week and making less than $2/hr, he has little extra income to construct a home on the land he pays for. Their two daughters, Kimberly Adelena is 6 years old (on the left) and Maria Jose is 4 years old and deserve a safe place to call home.
Help Provide These Families the New Homes They Deserve!
Donate below. We promise to use 100% of it to give Silvia, Ruben, Maria de Jesus, Alexandra, Esmeralda, Jonathan, Jorge, Maria Verde, Kimberly and Maria Jose a brand new home this December.
Mexico Build: January 2019
$21,400
of
$18,000
raised
Two Homes Built!
Despite rain and cold, our group of volunteers were able to build two homes for the Lopez and Ontiveros families. And just in time! As we left, the rain picked up and continued for several days. Thanks to our houses, each of these families were able to stay dry and warm. From our donors to the local volunteers who stopped by and helped us build, this project epitomized the idea of a little bit of help from a lot of people makes a HUGE difference.