Help Another Haitian Family!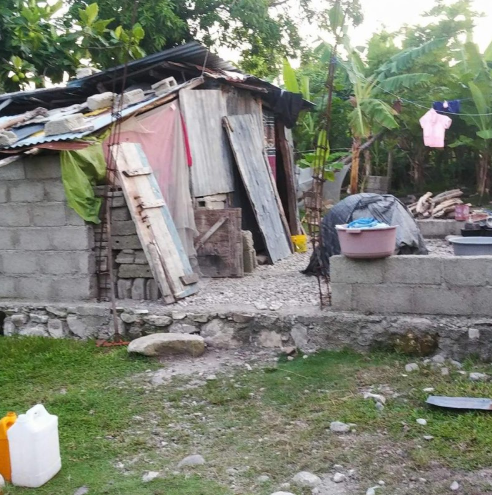 Haiti has never recovered from the 2010 earthquake. Hurricane Matthew hit in October 2016 and further devastated many communities.
     OSH has build homes in many areas in Haiti. On a number of builds, we came to know and love a local engineer, Amazon Wismac. After Hurricane Matthew, Wismac helped us make repairs to some of our OSH built homes damaged in the storm. He has a huge heart and does what he can to help local families in need.
     Wismac has been helping Zakarie and his family with food and supplies as he is able to but he doesnt have the financial means to help them rebuild their home that was severely damaged by Matthew. Zakarie is a mason and farmer, but is currently unable to find work.
Zakarie
is taking care of his wife, elderly parents, and 2 children. Sometimes they make the long 6hr journey into Port-au-Prince to try and sell things in the markets, but they barely get by. This photo is where Zakarie and his family live. There are 6 people living and sleeping in this structure, they are in desperate need of a sound home to live in.
     With your help, Wismac will work with a local team and help Zakarie rebuild his home. Wismac will share pictures and videos with us as the work progresses.
Haiti – Hurricane Matthew Rebuild