They Lost Their Dad/Husband to COVID-19. We Want to Help Ensure They Don't Lose More.
This past year, Juana Baez Mendez lost her husband, and her two daughters, Karina and Maria lost their father, to COVID-19. Now, struggling to pay the rent, they are at risk of losing their home. Prior to his death, Jose and Juana worked hard to purchase a small piece of land where they were going to live. Unfortunately, they were never able to afford a house and instead rented a dilapidated shack. Now without his additional income, Juana and her two children are at risk of losing everything. Our goal is to provide a glimmer of hope during what has been a terrible year for this family. Currently, we're scheduled to build for them in August. But it'll only be possible with the support of our amazing donors. If you or someone you know wants to help give, we couldn't be more grateful.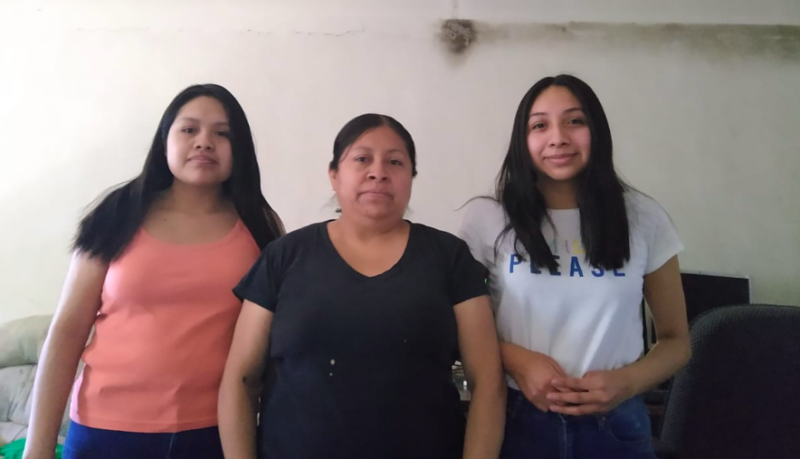 Mexico Build – August 2021
$12,460
of
$10,000
raised
Thanks to you all, they're now home!
Nine volunteers, four local crew members, and five days of labor transformed an empty lot into a brand new home for Juana, Maria, and Karina. A huge thanks to Dave, Victor, Graciella, Harry, Alan, Bret, and Sue for swinging hammers, carrying plywood, mudding walls, and the hundreds of little jobs in between to turn this project into a huge success. Check out the key ceremony below. 
A Huge Thanks to Those Who Gave!