Meet the Ramos Family
Three years ago, this young family's home burnt down. Since then, they have been working to clear the ruins from their land and have been living with extended family. We want to help them get back into a proper home! Gricelda Ramos (43 years old and not pictured…she was at work) works as a hair stylist and has three children. Laura Melina Ramos (24 years old) works as a cashier. The two young children are Adolfo (11 years old) and Adrian (6 years old). The older women in the picture is Graciela's mother, who lives down the street and has been housing the family in her small one room home.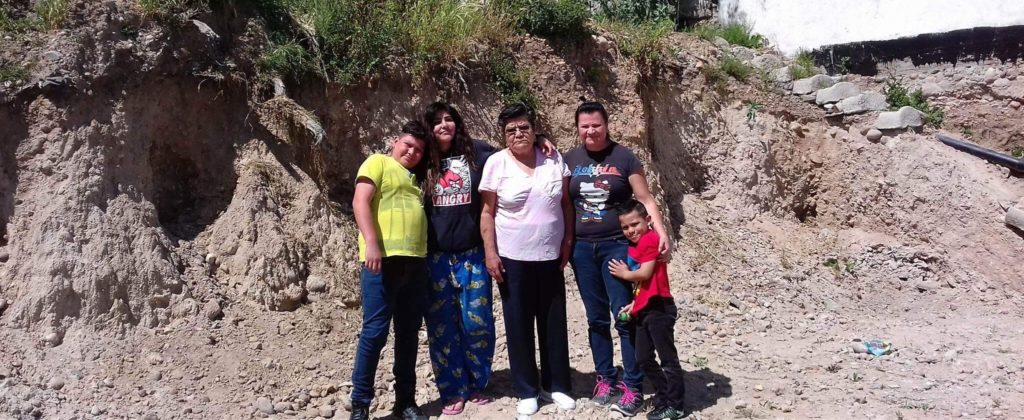 Another Build Complete!
In less than one week, our amazing crew of volunteers and local contractors were able to build a brand new home for the Ramos family! If it weren't for them and your generous donations, none of this would have been possible. A huge thanks to our crew of volunteers: Dave Kinnoin, Victor Campos, Graciela Godinez and Alan Coie!. Check out the celebration below where we handed over the keys to their brand new home!